Video Reflection
September 10, 2019

Posted by:

Jamie Russell
Video Reflection
Looking at yourself is not always easy. We know that it is one of the best ways to reflect and better our practice. It helps us learn. It helps us recognize what we do great. It helps us to see ourselves outside of our own heads. As you see below:
So many times we don't do this because we think we won't like what we will see.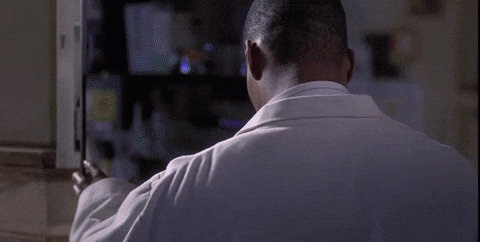 But the truth is that unless we look at ourselves from the outside, we can never get any better. This is a huge step for most of us, which is why this is worth so many points.
Why Video Reflection?
This isn't just for "leaders". We need time to think about what we are doing. If we don't make time to do this, then we literally are not thinking about what we are doing. If we are not self-reflecting, then we are beholden to what others say about our practice. We don't know until we know. Video reflection can help us self-reflect about what we are actually doing, not what we think we are doing.
There are other Stripes that invite others into our classrooms and gather feedback, like Pineapple Charts and #ObserveMe. They are not going to be as aware of what you are wanting as you are.
So let's look at the process for self-reflection via video:
Decide that to see yourself, you actually have to see yourself.
Record a 20-minute video of your class. (Sharing the recording is NOT necessary to earn this badge.)
Watch it once looking at yourself. Watch it again looking at your students. (Tips for "How To Get The Most Out of Watching Your Video")
Identify things that you want to improve.
Fill out the Reflection Plan (link below).
Record yourself again.
Watch it at least once using the rubrics created for the Reflection Plan. (Tips for "How To Get The Most Out of Watching Your Video")
Use your rubrics and any other input to create a summary.
| | |
| --- | --- |
| Padcaster | |
| Swivl | |
| Ricoh Theta 360 video camera | |
Check out the directions for checking these out here.
You do NOT have to use these specific tools.
For Help Breaking Down the Process or To Get Outside Feedback
If you would like help breaking down the process, or with the cameras, reach out to the Instructional Technology department.
If you would like to feedback or if you'd like to have further discussion., please feel free to upload the video to Google and share the video to 1to1@capetigers.com. In the reflection plan, let the Instructional Technology department know that on the last question. They will share their feedback using YOUR rubric and might have some follow-up questions.
Earn Your Stripe
Fill out the Reflection Plan
Record yourself/your class. (Be sure as many students are visible as possible and that you can hear yourself and them.)
Submit below

the completed rubrics for yourself and for your students,
a screenshot of the video,
AND a reflection summary.
People who have earned this: